What To Consider For Building A Productive WFH Setup?
Working from home has become the norm since the pandemic across several industries.
The reason is that it offers several advantages for both businesses and employees, such as increased productivity, greater savings, and a better work-life balance. Employers can benefit from streamlined communication, lower overhead costs, improved brand reputation, and more.
But if you want an enjoyable work experience while delivering better performance, having a proper work-from-home setup is vital. However, creating such a setup can be a bit challenging.
That said, this guide will walk you through some factors that you should consider when creating a productive WFH setup. Keeping these factors in mind will simplify the process of creating an ideal home office setup– so check them out now!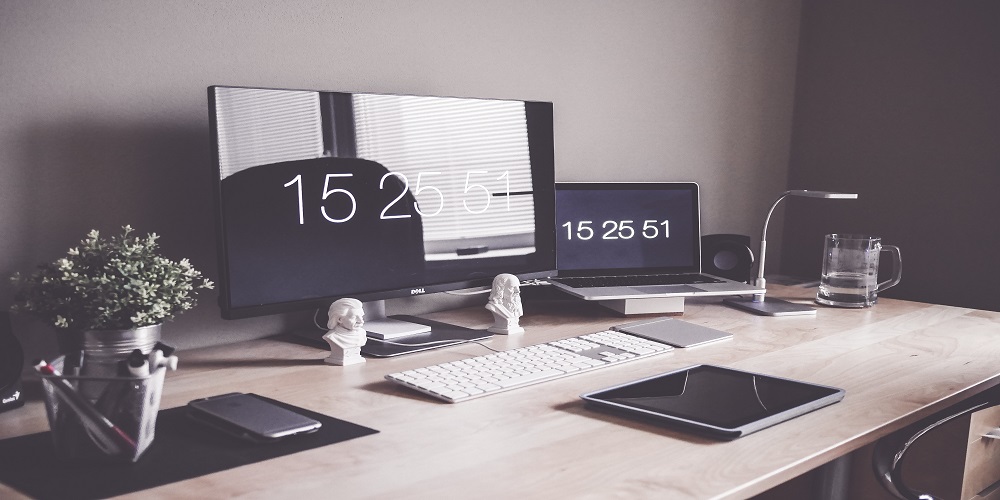 Things To Consider When Creating The Perfect WFH Setup
1. Setting Aside Proper Office Space
The working space is arguably the most important factor to consider when planning to create a WFH setup. Having a separate area is crucial so that you will not be disturbed while working. You need not turn an entire room into your office setup; rather, a portion would be enough. Whichever space you choose, make sure it's distinct from your leisure space.
Since everyone finds it comfortable to work in a secluded area, the space you choose can vary. Some people create a working area in their bedroom, while others might have a separate study or office for the most stress-free working environment. 
2. Using An Ergonomic Office Chair
Even if you're working from home, working from your desk should be prioritized because it boosts productivity. This can help maintain a proper routine as against working from bed.
Having an ergonomic chair can help you maintain proper posture and make you comfortable while working. It is always a good idea to get a chair that provides proper lumbar support to the back so you can work without discomfort.
3. Having A Multifunctional Desk
A multifunctional office desk can make your working experience enjoyable and improve productivity significantly. The desk should be spacious enough to be able to support your laptop and other work tools. At the same time, it should have multiple drawers for storing papers, stationery, and other items.
This will make it easy for you to access whatever is needed right from your chair without needing to get up, saving time and effort.
4. Ensuring Proper Lighting
To be able to perform at your best, the working space should have proper lighting. If you're in a room with large windows that allow sunlight in, make sure to keep them open while working in the daytime.
Alternatively, investing in proper lighting solutions, such as a desk lamp, is advisable if you prefer working in the evenings.
Final Words
Improper work setups affect work-life balance by hampering productivity; therefore, creating a proper WFH setup is important for people working remotely. When planning to build a WFH setup, consider these factors and we are sure you'll create a productive space for yourself. However, you must also consider other factors, such as having a stable and reliable internet connection and investing in a second computer screen.
Or, if creating the ideal home office setup seems too much of a task, get in touch with a home renovation contractor today!